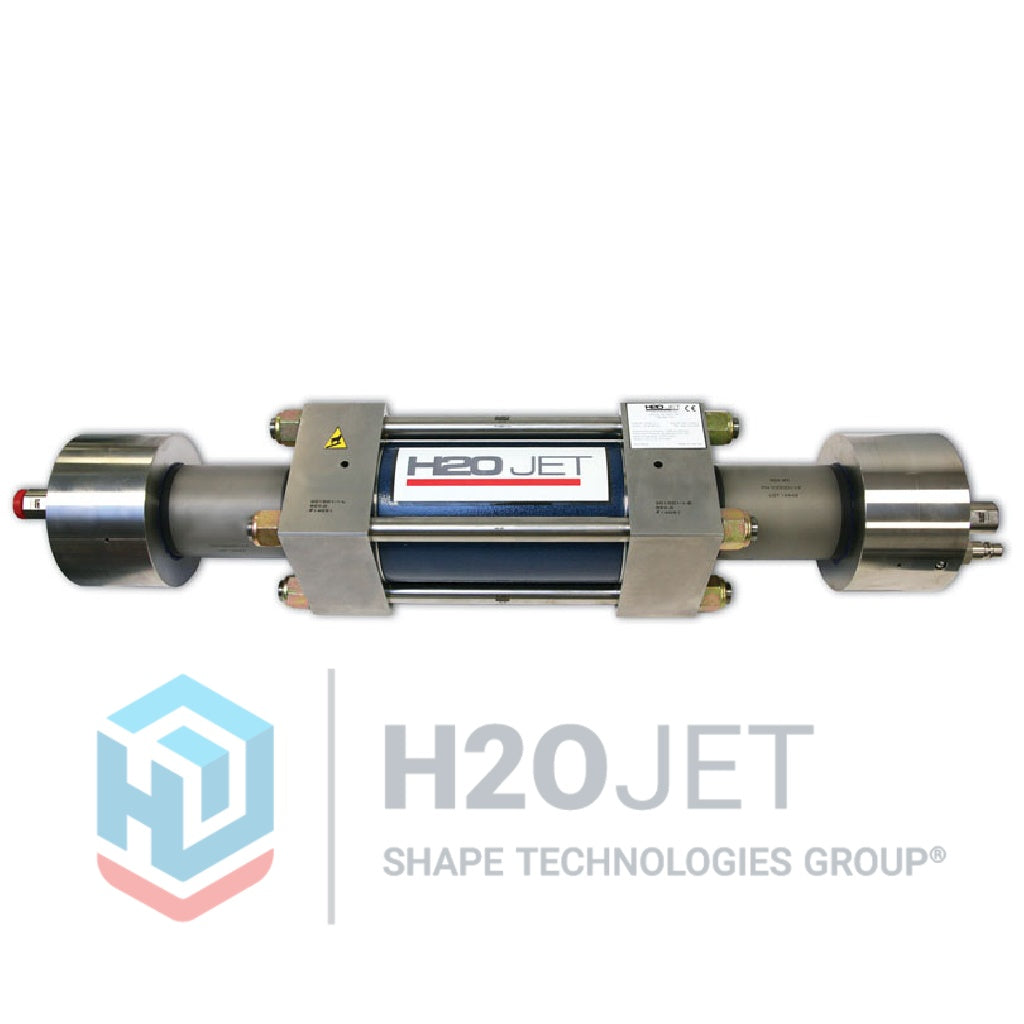 Short Block Intensifier, 60K
Old-style/Original Flow-Style Intensifier for 60,000psi pumps. 20:1 intensification ratio. Ideal to have 1 as a spare to allow maintenance to be done off-line, with minimal interruption to cutting. Includes hp cylinders and check valve bodies made to our special production process.
Check out 301003-3-3, the H2O Jet standard intensifier with newer, updated internal components (check valve outlet and hydraulic piston are different from what Flow uses). A drop-in-place upgrade for Flow pumps.
*Please note that a crate is required for shipping and is an additional charge*