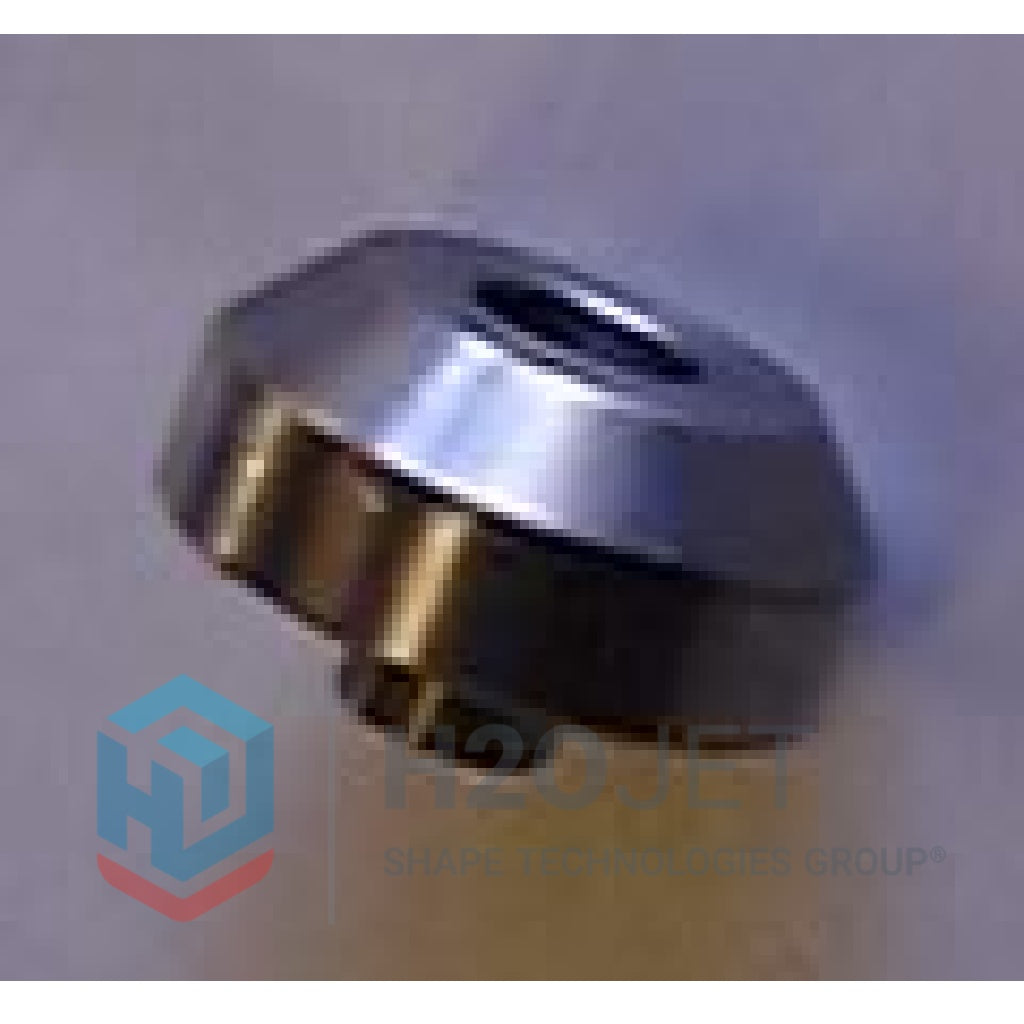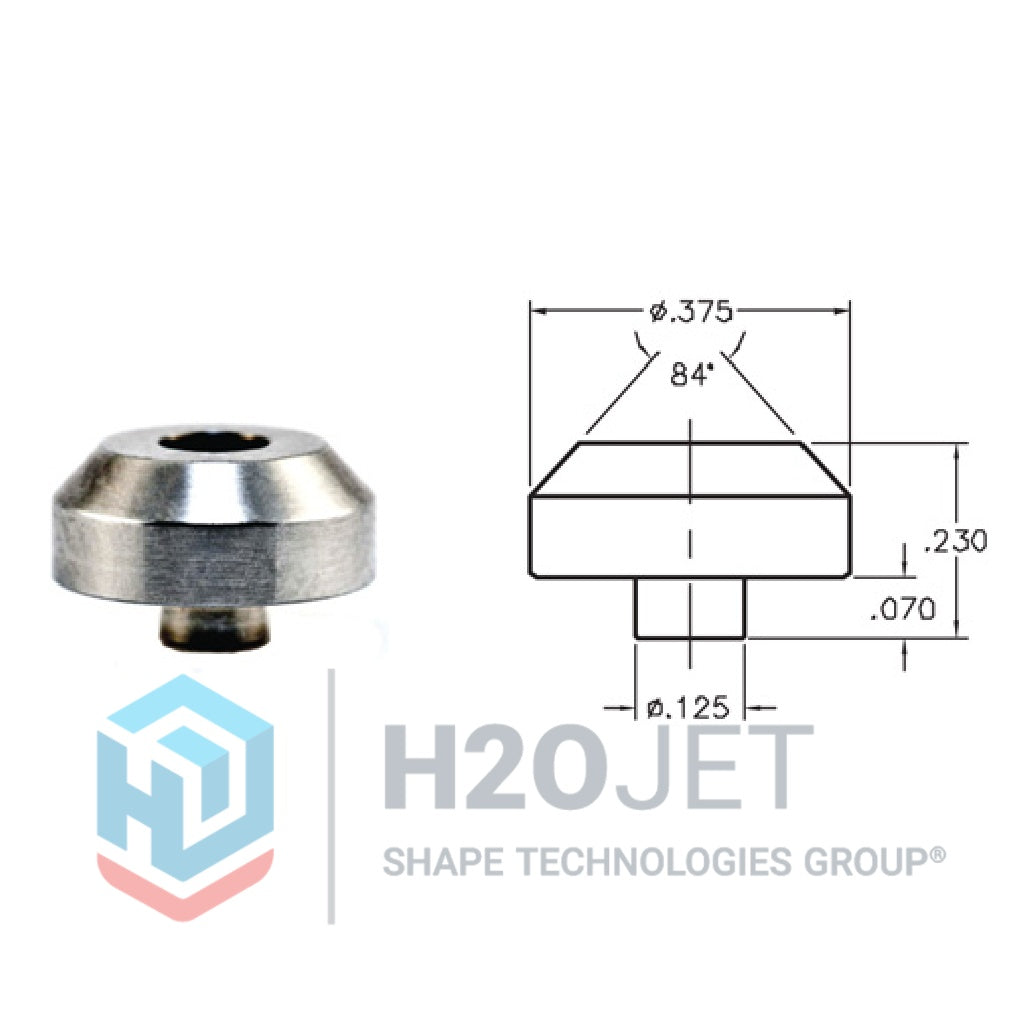 Orifice, Standard Mount, Diamond
Standard Nozzle mount with special diamond retainer for long life, despite multiple cleanings and long operating cycles. Clean periodically with ultra-sonic cleaner.
Need a size not shown?  Choose the "Specify Size" or "-XX" size, then specify the size wanted at checkout.
NOTE:   Torque the nozzle nut to only 25ft-lbs to avoid creating a set or groove on the face of the nozzle body (usually #100037-1) and to avoid deforming this orifice mount (which breaks the diamond)..