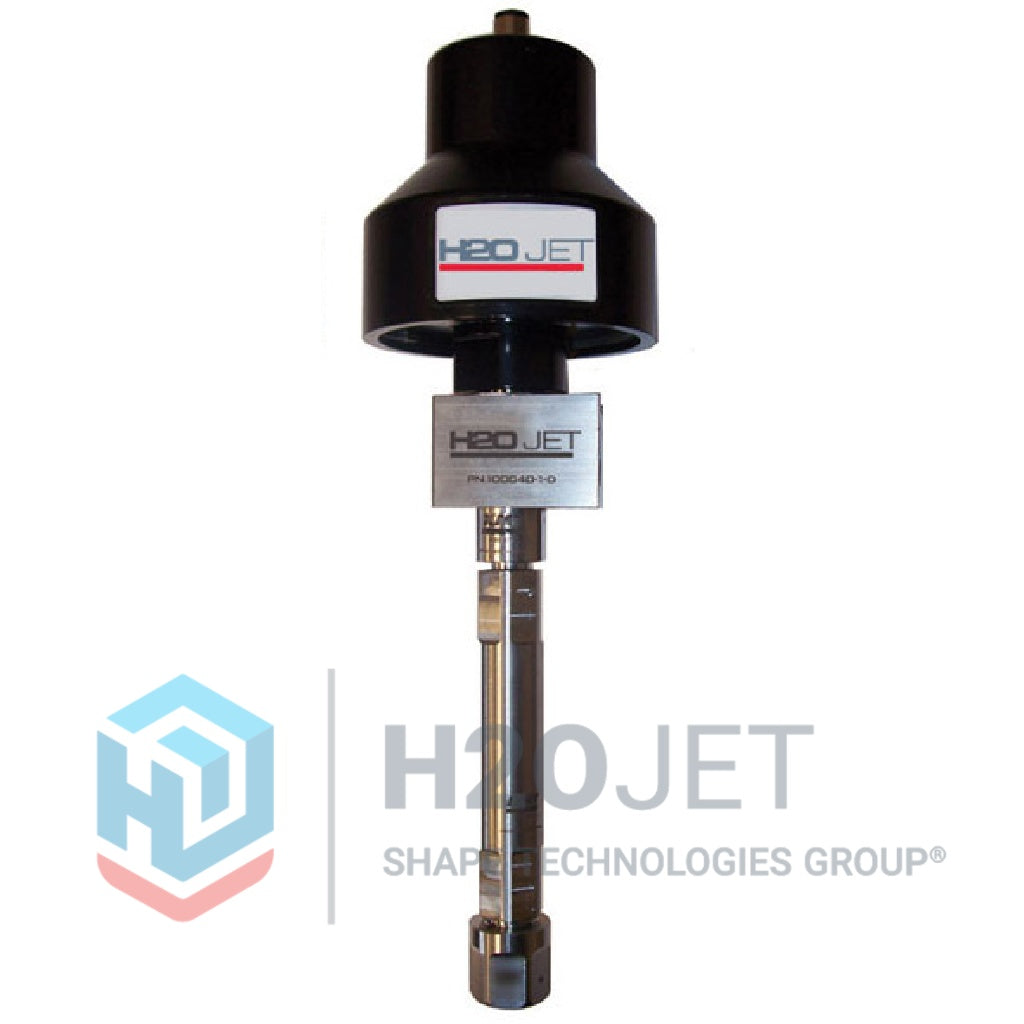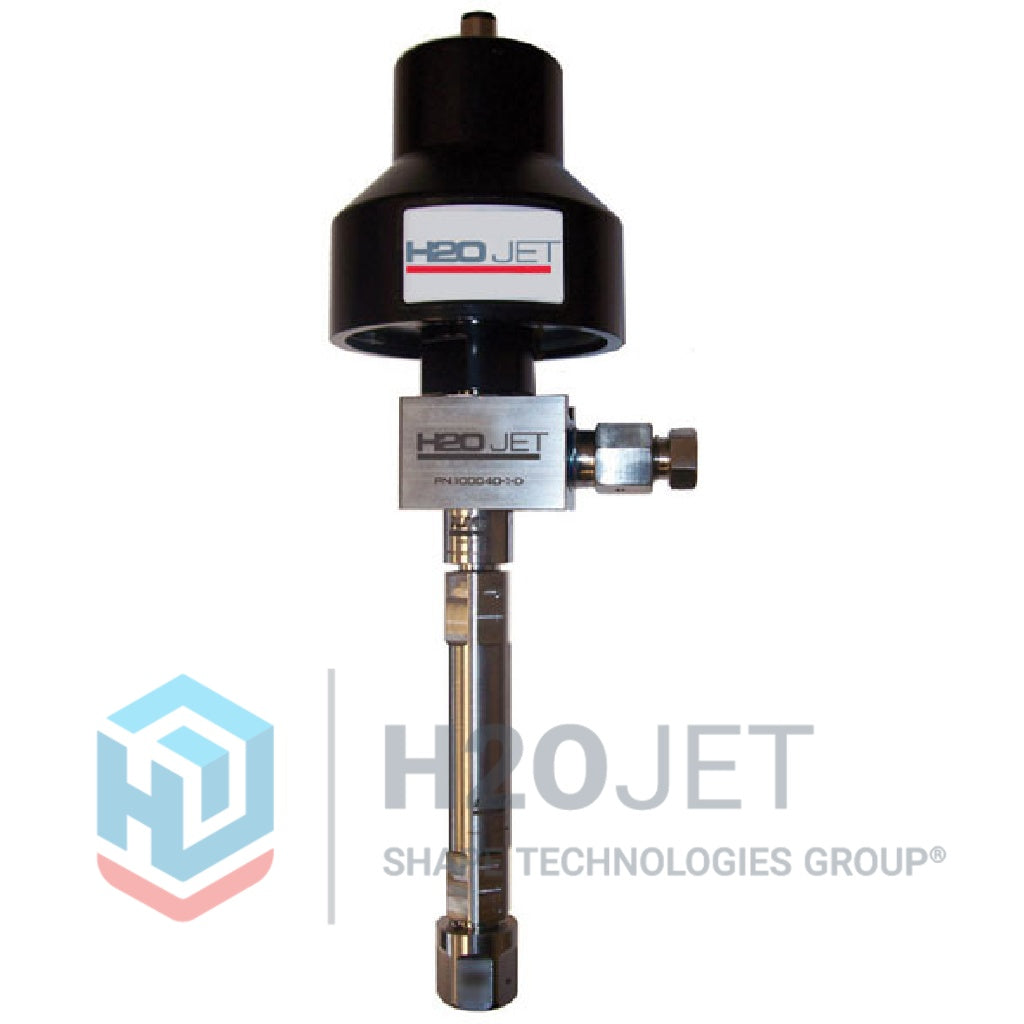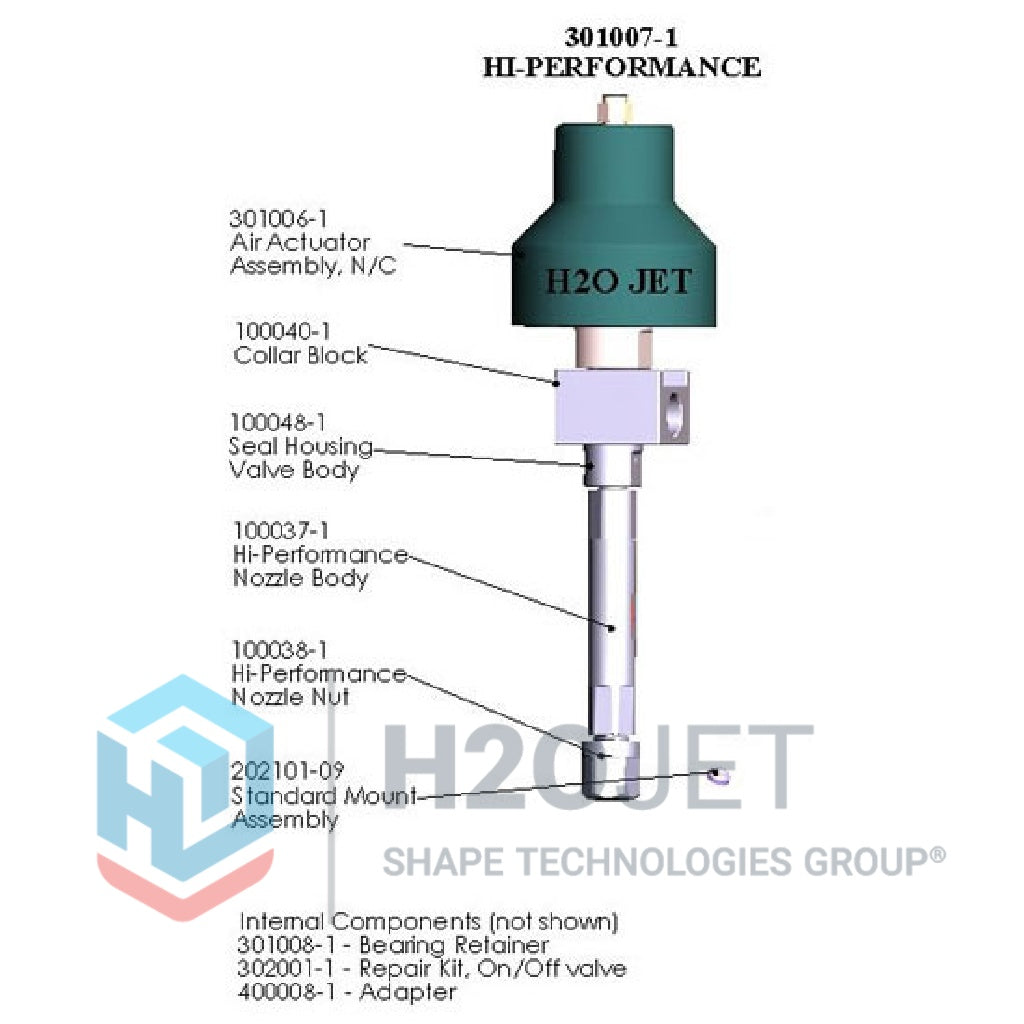 On/Off Valve Assembly, w/ Hi-Perf Nozzle Body
Water-only cutting head assembly.  Designed for use with Standard Mount orifices (diamonds: 201101-xx ; sapphires: 202101-xx).
Assembly includes a sapphire 202101-08 (0.008"); if a different size is needed, please note that on the order.
Version with Filter includes a short stop filter mount and filter element to protect the on/off valve stem and seat and especially the orifice from waterborne debris.