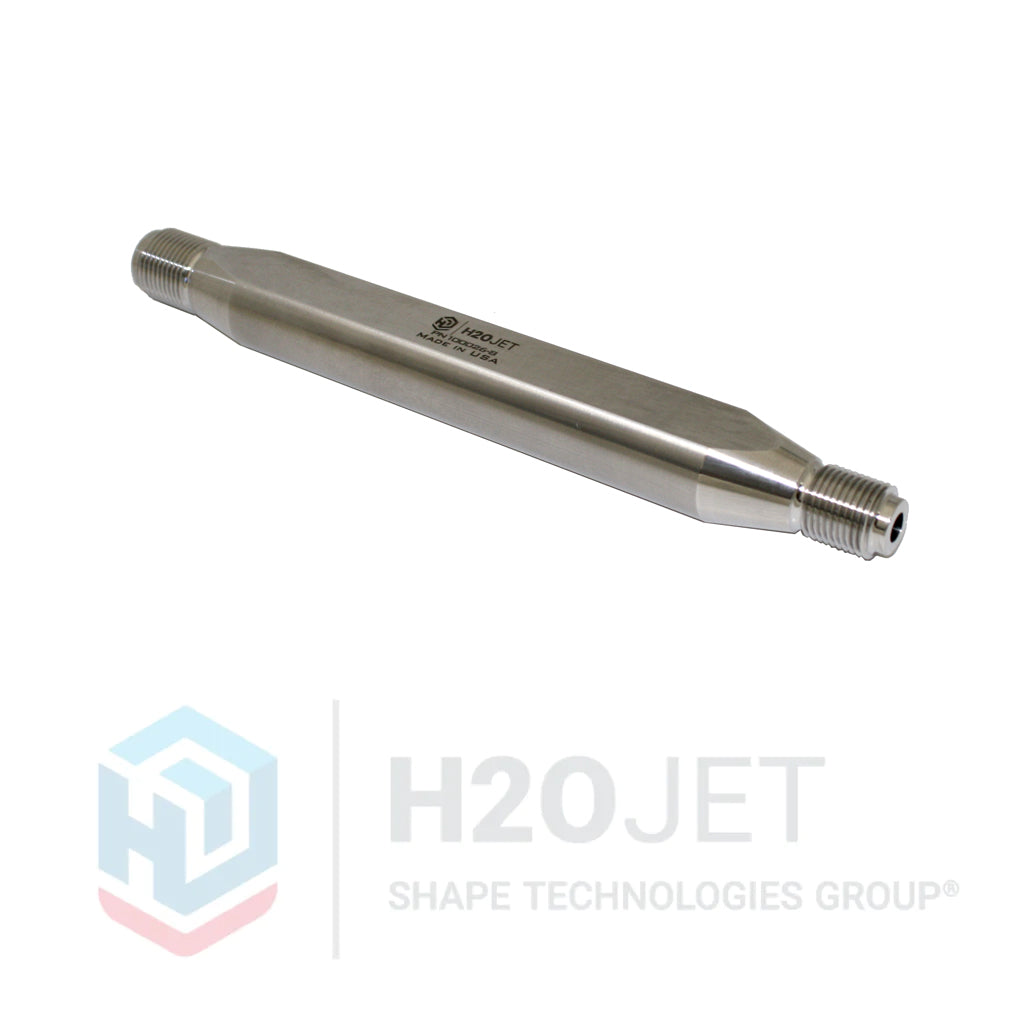 Nozzle Body - High Velocity, P-III- Extended Version
The Extended P-III Nozzle Body is 8" long, allowing for longer reach for getting closer in deeper pockets or reaching around high profiles.  
Typically used for cutting with abrasive, we do also have nozzle nuts and orifices allowing these to be used for cutting with just water.  The large id of this nozzle body creates a tight, long, cohesive water stream. 
For abrasive cutting applications, consider upgrading to the Adjustable Nozzle Body which allows tightening the cutting head/mixing chamber while holding the abrasive inlet pointing in a specific direction (usually for better abrasive feeding).
Other lengths of this Nozzle Body are under 100026-3 (4.33") and 100026-4 (6.58").