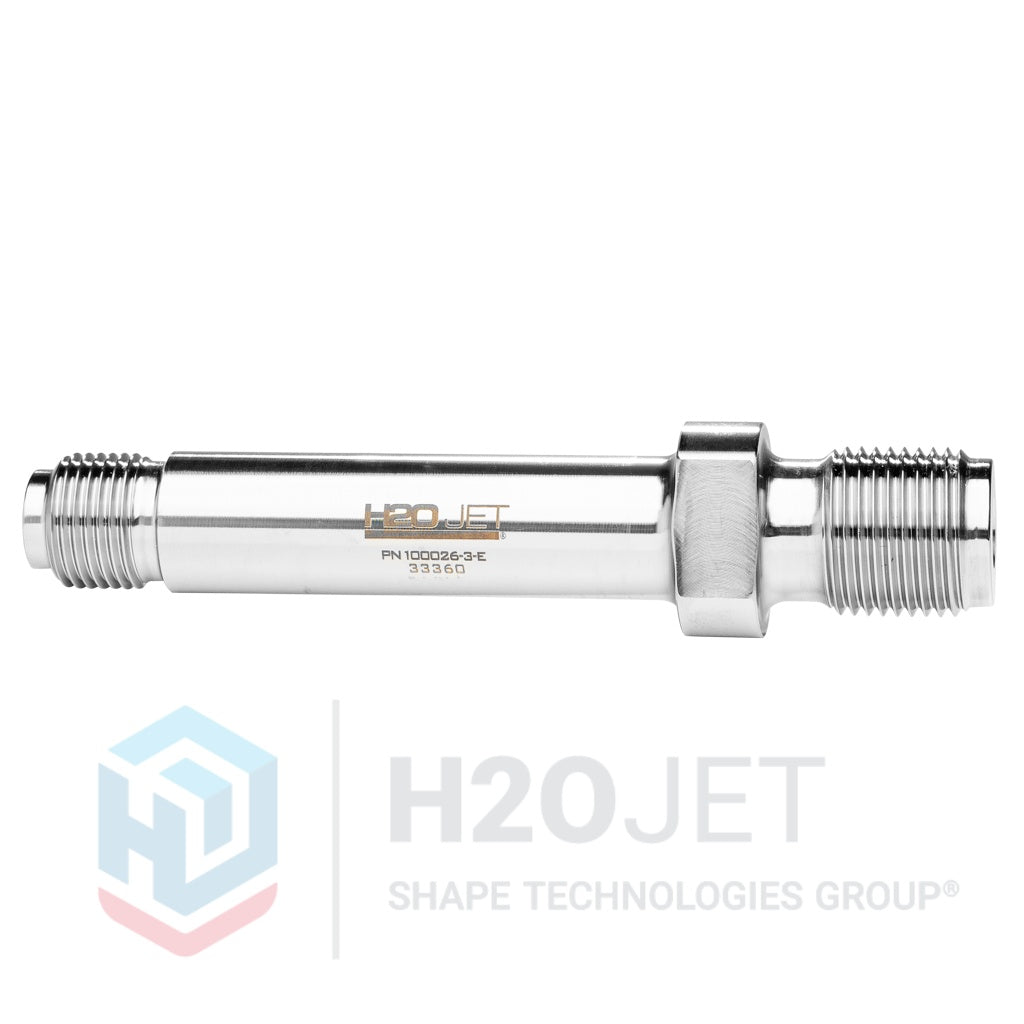 Nozzle Body - High Velocity, P-III
The P-III Nozzle Body is available in a variety of lengths. Original is 4.33" long; extended options allow for more versatility. Typically used for cutting with abrasive, however, we do also have nuts and orifices allowing these to be used for cutting with just water.  The large ID of the nozzle body creates a tighter, longer, more cohesive stream.
Check out the Adjustable Nozzle Body which allows tightening of the cutting head/mixing chamber while holding the abrasive inlet pointing in a specific direction (usually for better abrasive feeding).
See also the 8" long version under #100026-8.
This nozzle body will replace Flow's 014196-1 and works well with the H2O Jet IDE cutting head/mixing chamber.