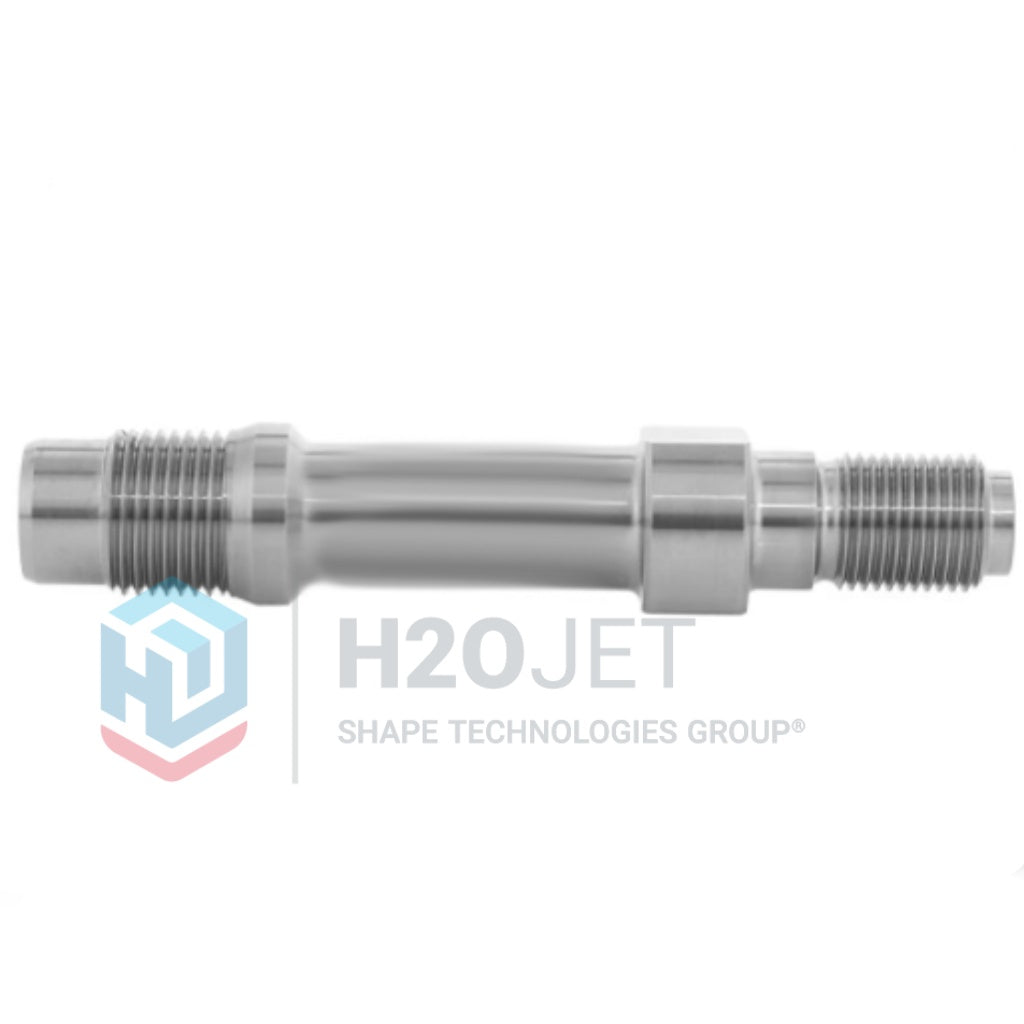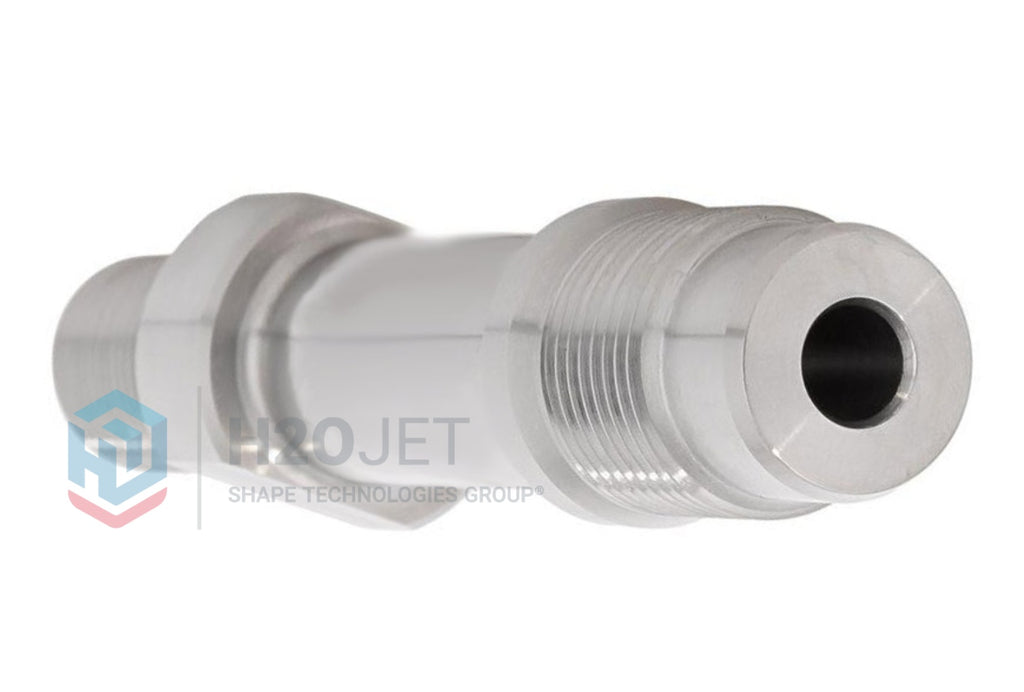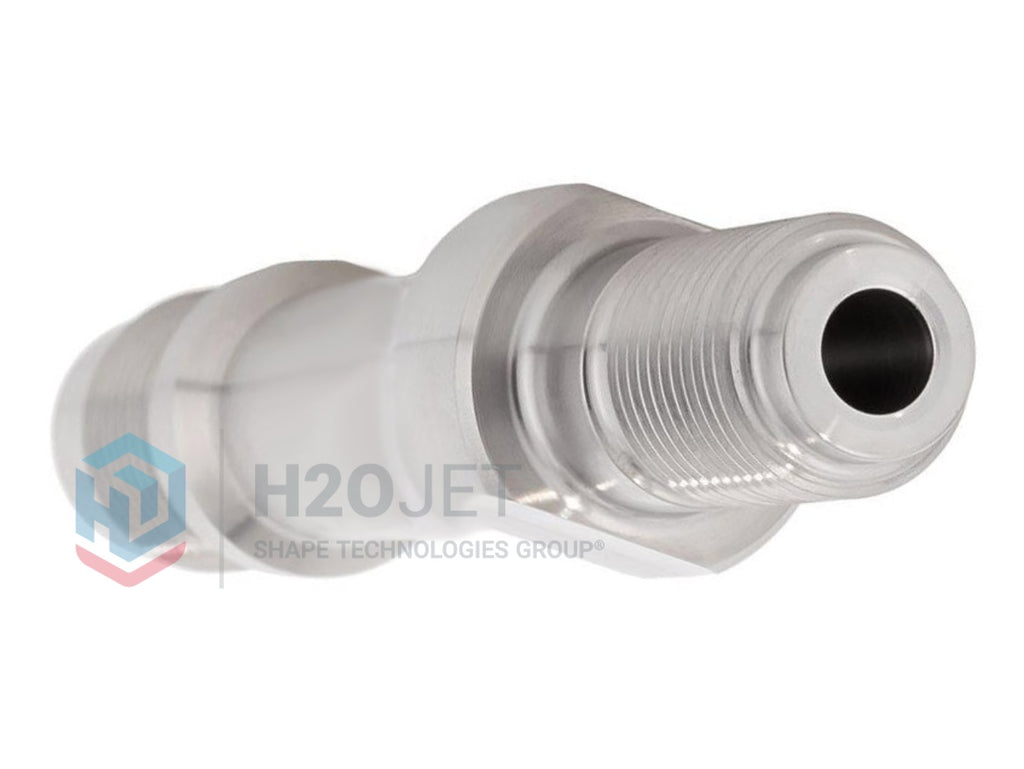 Nozzle Body for Paser ECL Plus Mixing Chamber
Nozzle body exclusively for use with the Paser ECL Plus mixing chamber. 4.3" OAL.
Replaces Flow's #014196-1.
Note: This will work with the IDE but only engages about 3 threads.  When using the IDE head, it's recommended to replace this nozzle body with 301099-1, the Adjustable Nozzle Body.
Upgrade to the H2O Jet IDE mixing chamber for longer diamond life and more efficient use of garnet.