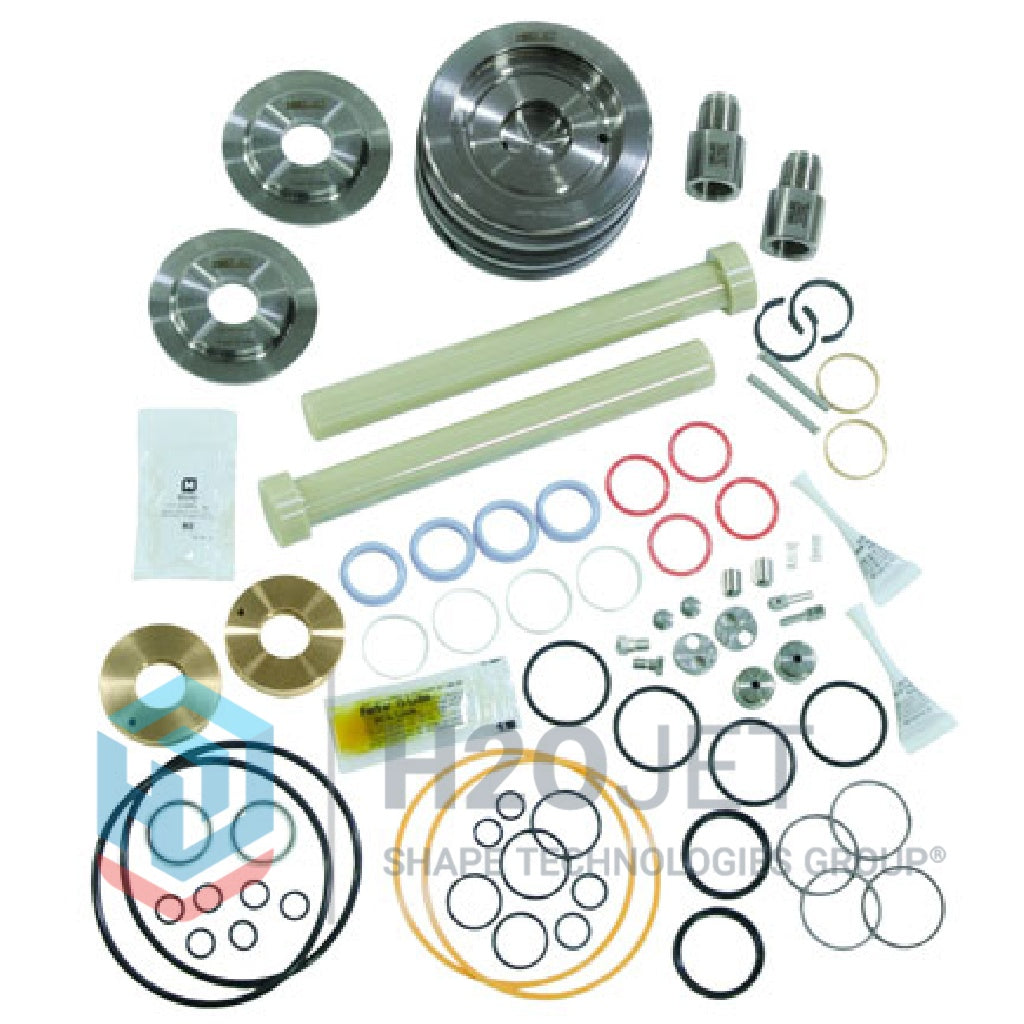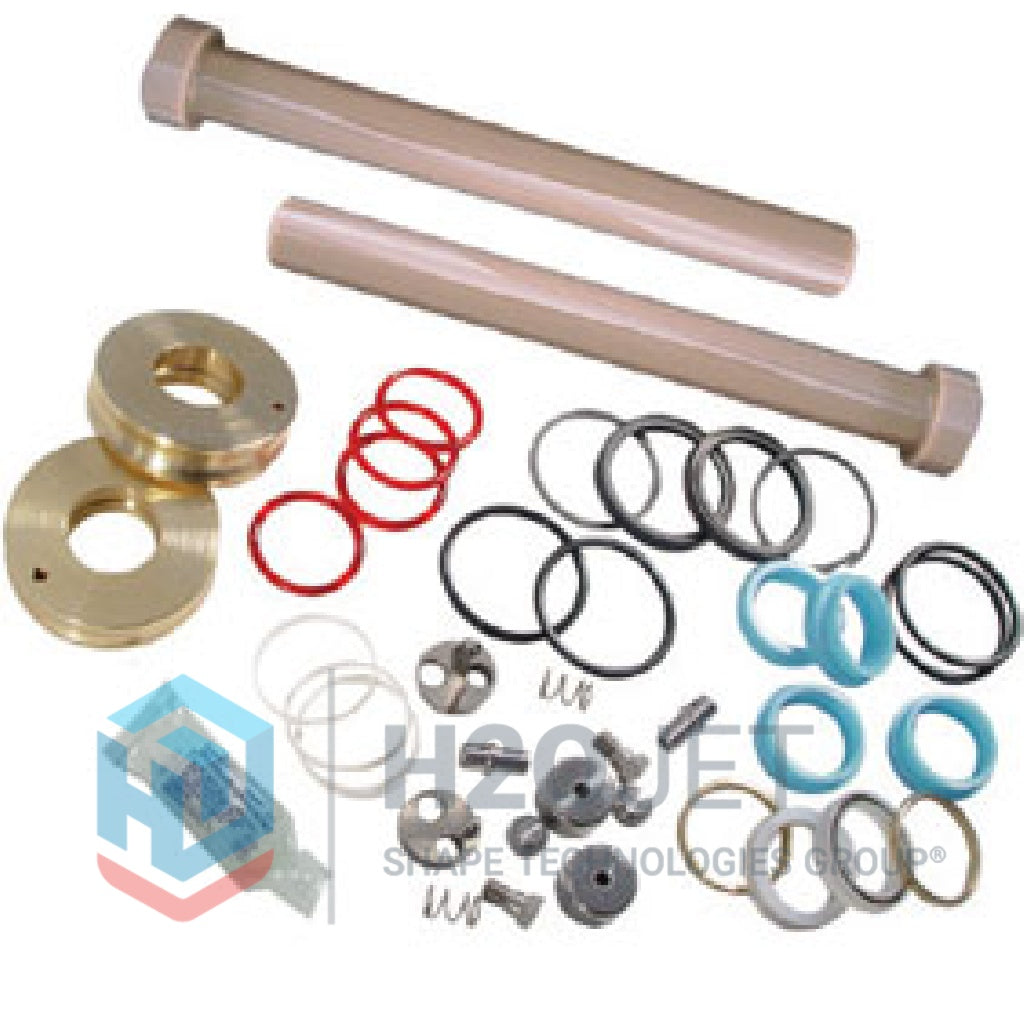 Intensifier Upgrade Kit , 60K, Convert to H2O Jet Hi-Load
All the H2O Jet upgrades in 1 kit for 60,000psi Flow-style intensifiers:
Hi-Load Hydraulic Piston - has 3 bands for better stability protection highpressure seals.
Ceramic Plungers - 100% ceramic; no metal shoulders; 100% stable during thermal expansion. 
Check Valve Outlets - Experience the quieter, smoother performance from H2O Jet's dual-acting check valve upgrade; protects downstream components by providing smooth performance.
Includes related parts for complete intensifier overhaul: High Pressure Seal Kit, Check Valve Repair Kits (including outlet bodies); low pressure piston, seals, and plunger retainers. 
Upgrade and update the intensifier to experience the latest in designs and production technology. From H2O Jet.