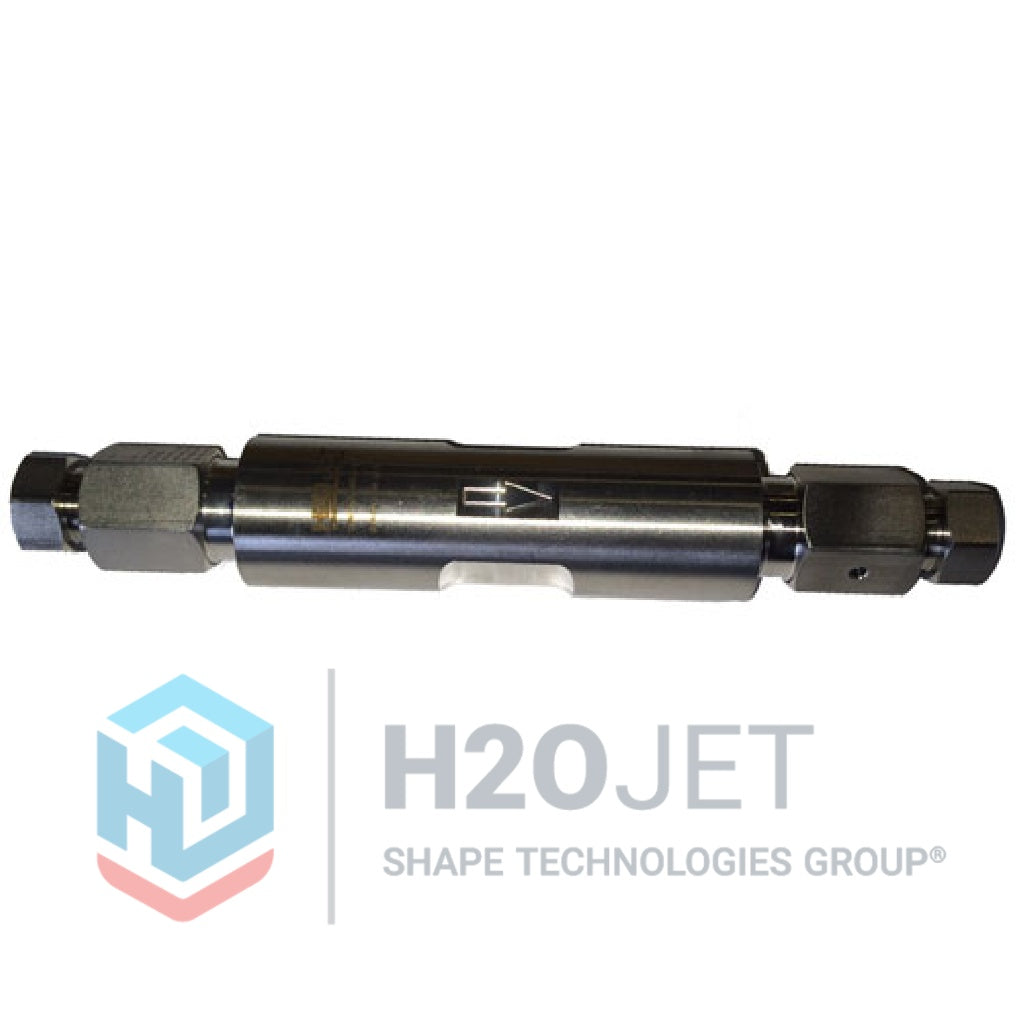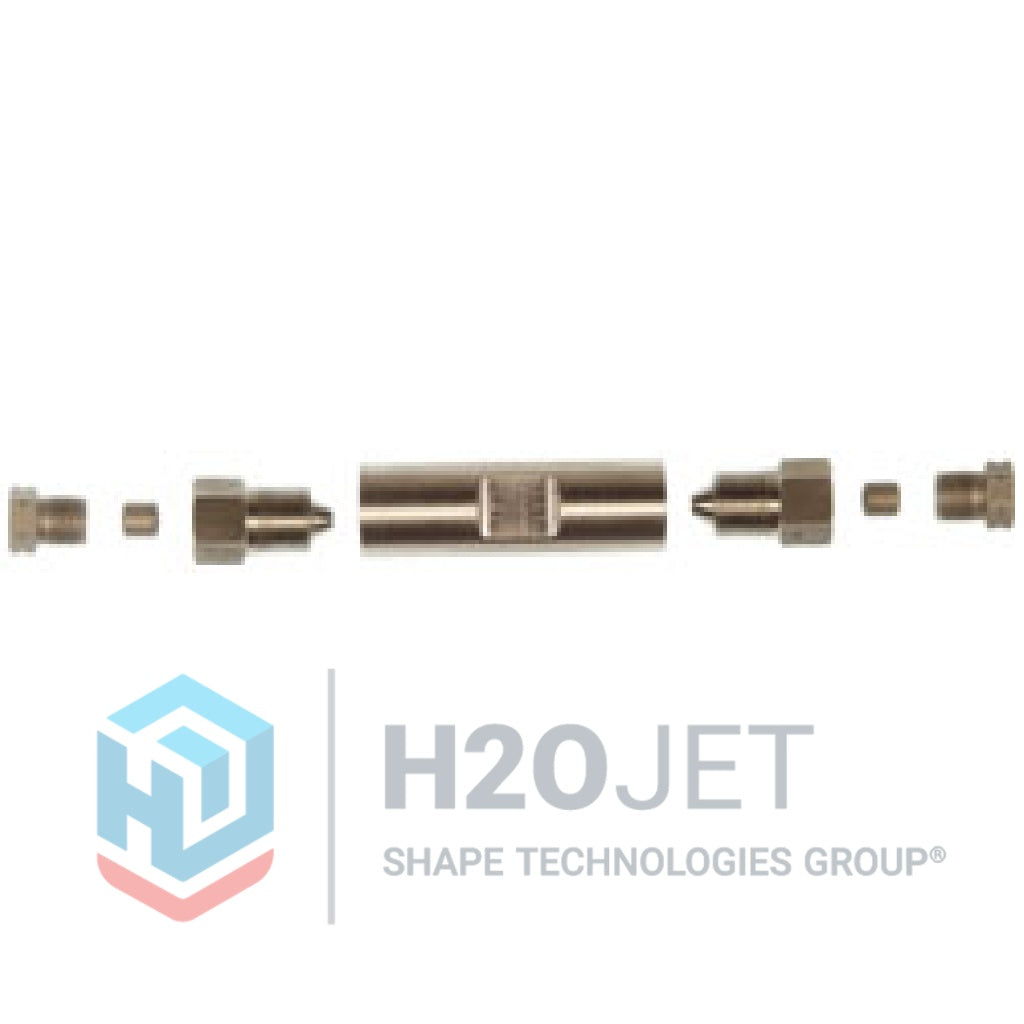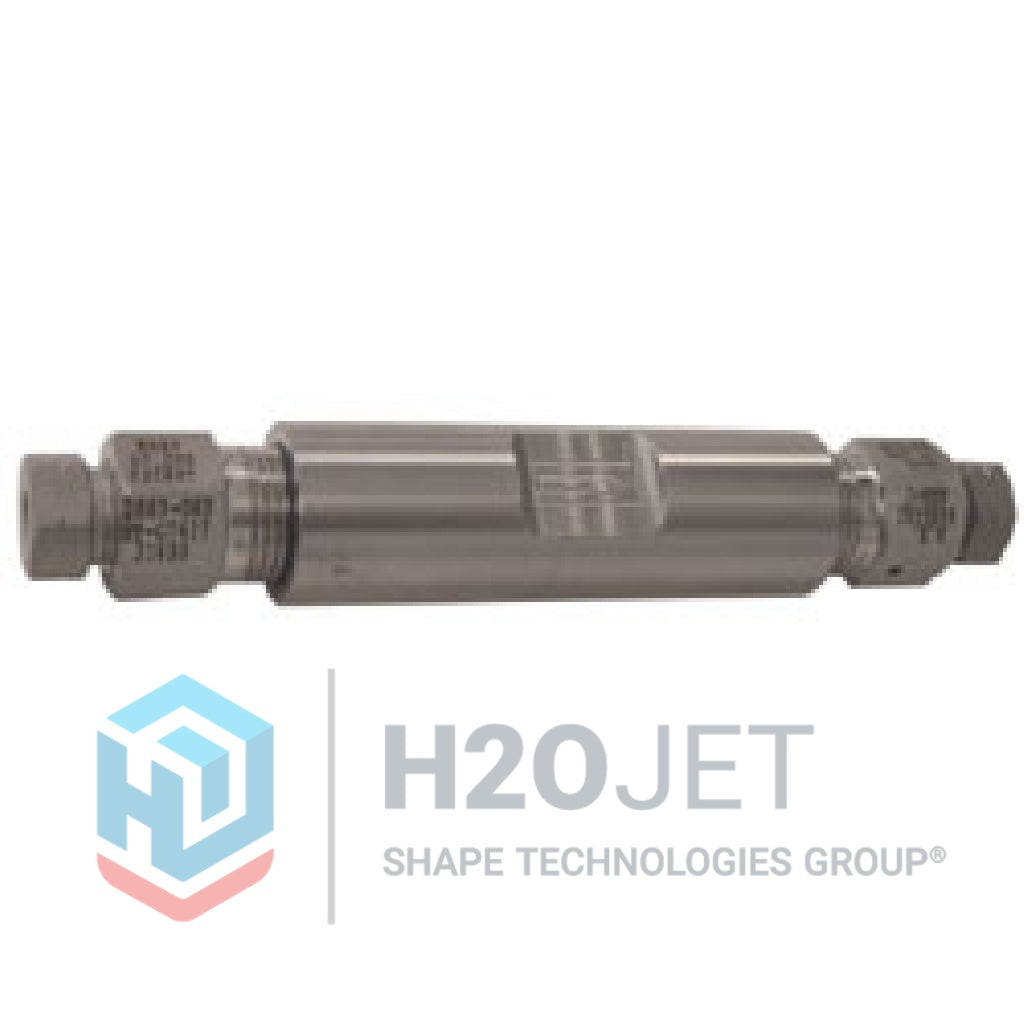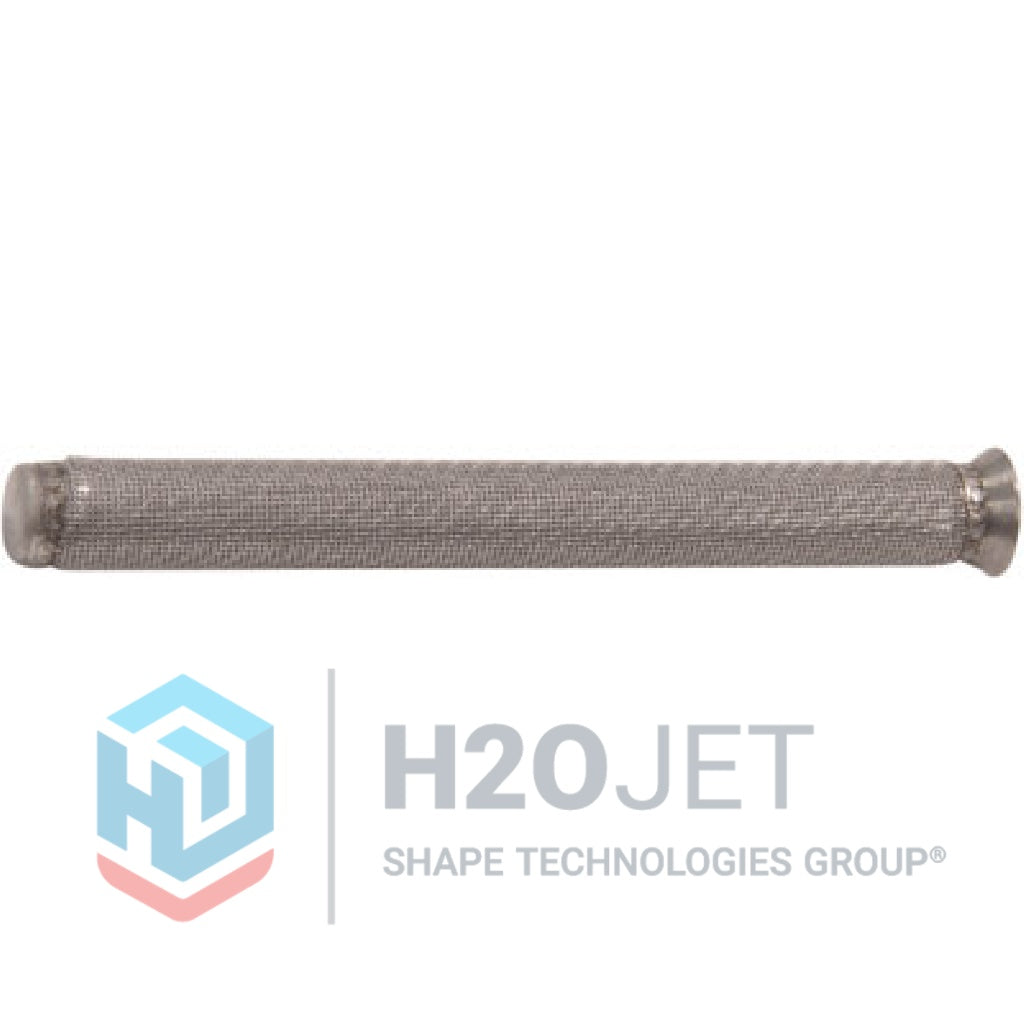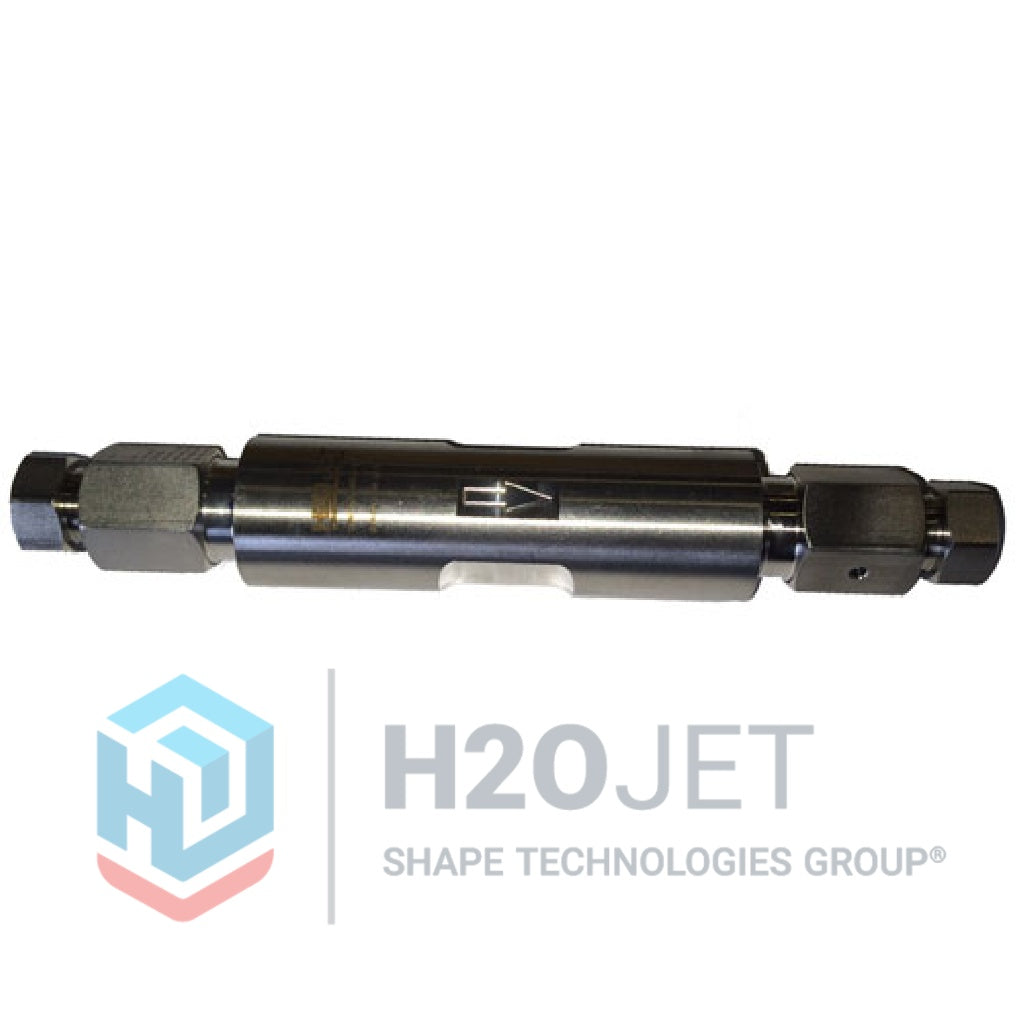 Filters: High Pressure & In-Line & Short Stop Filter
Inline Filter Assembly
Complete Inline Filter Assembly includes a filter.
Screen-type Filter Element #400052-1 is used for both sizes, 1/4" and 3/8" and is rated for 61 microns or 0.003" (nominal).  Perfect for protecting fine orifices and keeping streams tight for a longer time.
We recommend replacing the filter element when clogged; it is very difficult to clean without causing the mesh to breakdown and cause downstream damage.