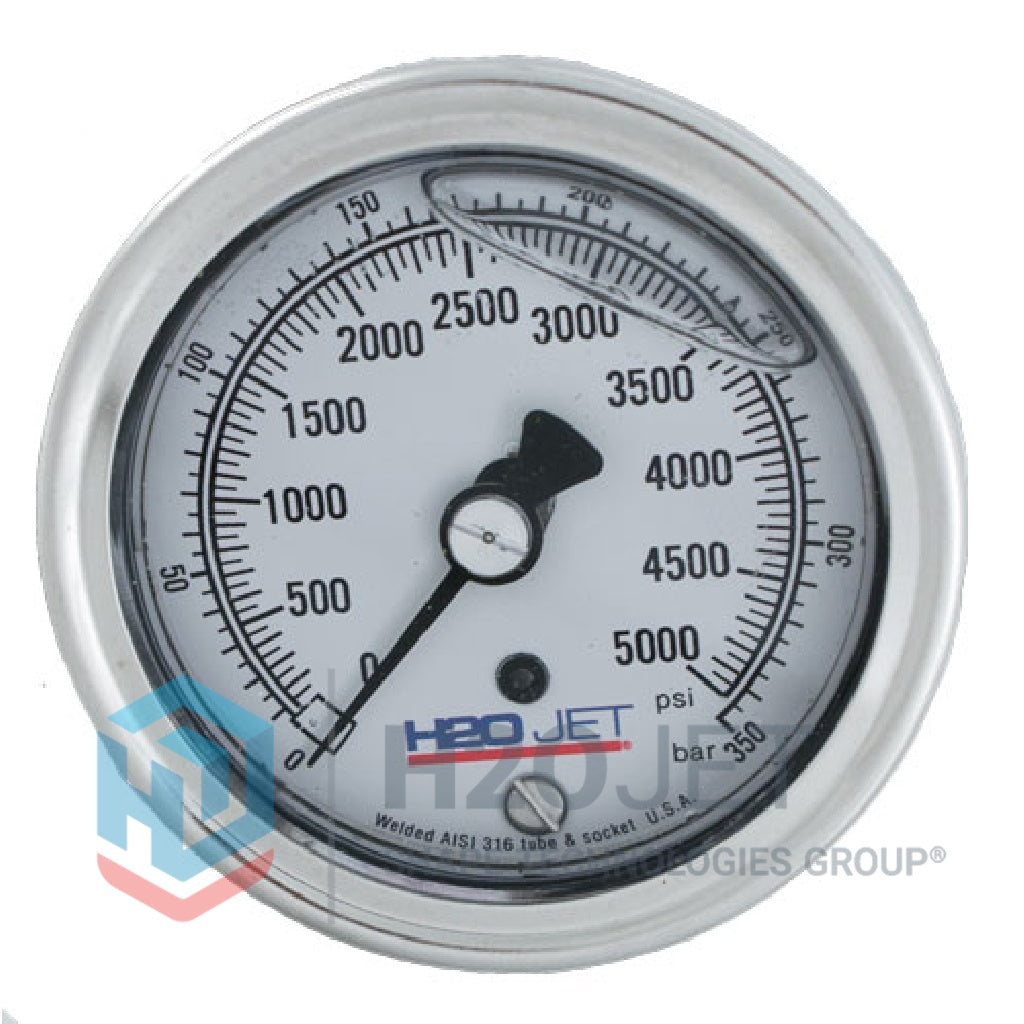 Assembly with Hydraulic Pressure Gauge for H2O Jet Pumps
Kit with hydraulic gauge, adapter, coupling, and bent hydraulic tubing for H2O Jet pumps.
Gauge is 5,000psi /1 Bar, Damped, #4 SAE in BACK.
Needed to indicate hydraulic pressure level which indicates water pressure. Also important for system diagnosis.
Includes:
400059-4-45 Adapter, 45deg, #4 MSAEx#4 M JIC
400328-4  Coupling, #4F SAEx#4 F SAE, Straight
606050-5-P Rear Mount Gauge
620001-2 Hydraulic Tubing - Bulkhead to Gauge 1/4" with Nut
See 606050-5-P for just the gauge.