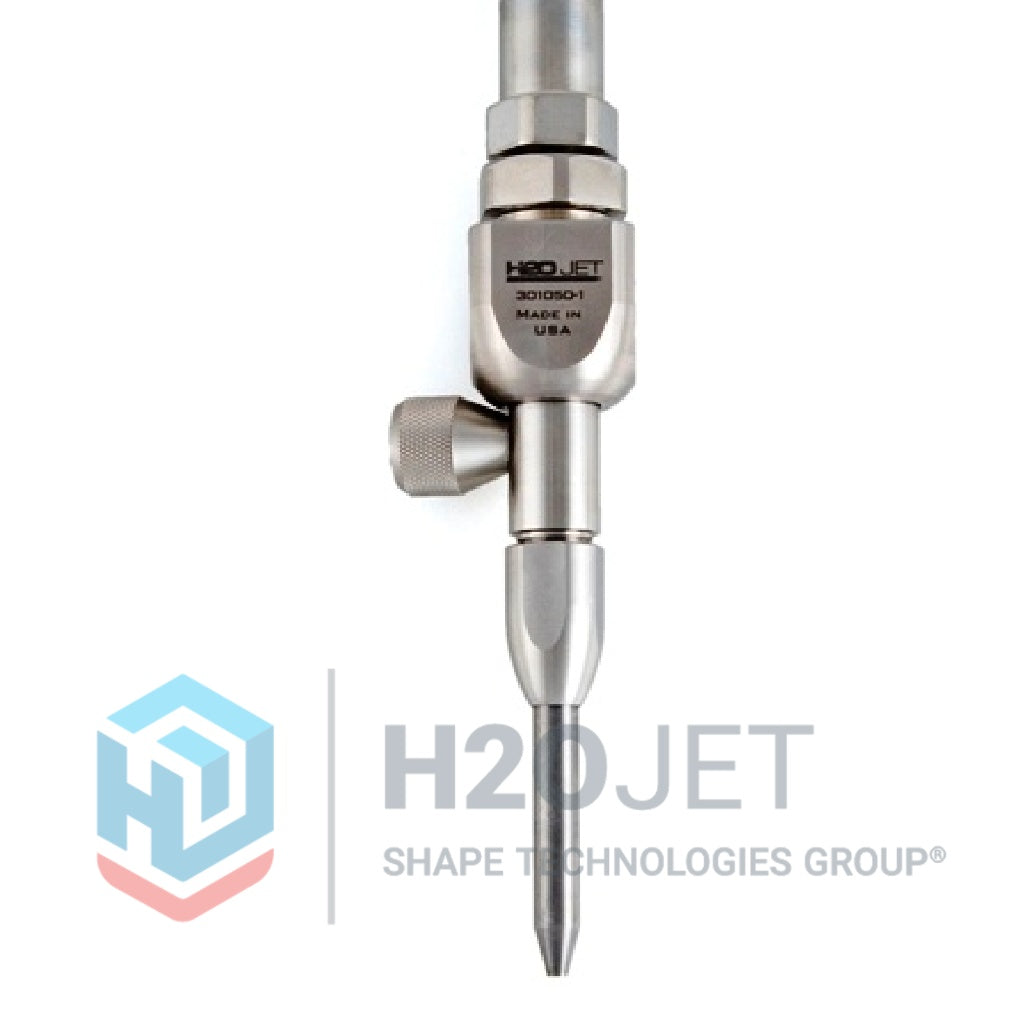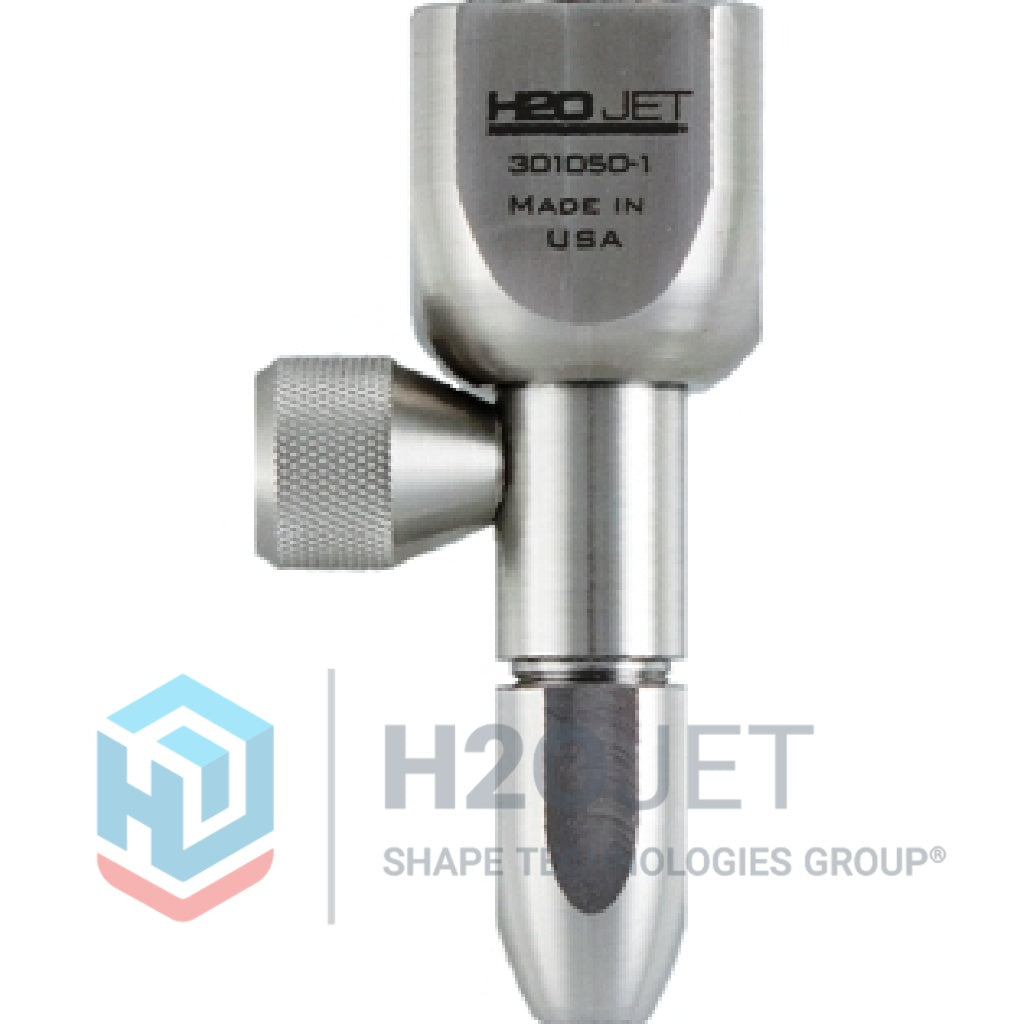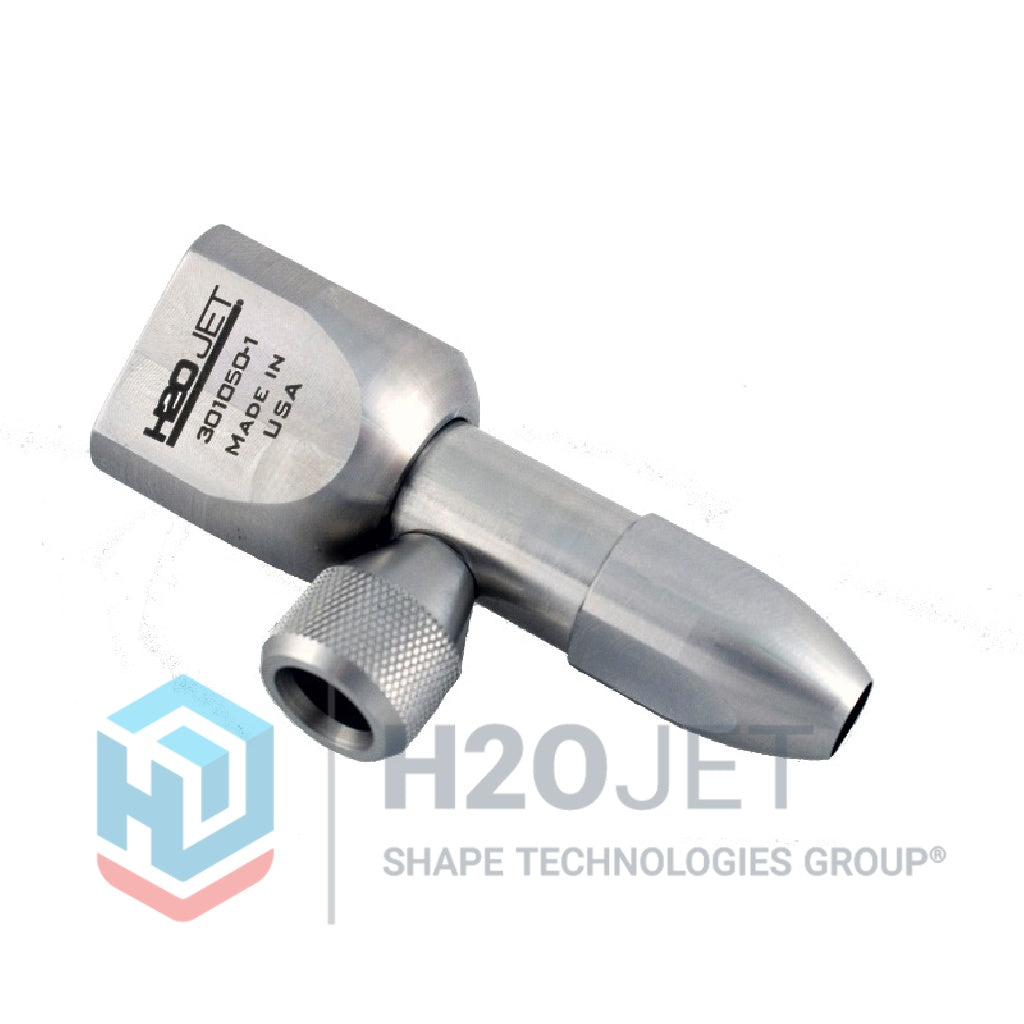 Edge Mixing Chamber, Abrasive Cutting Head
Cutting head mixing chamber that is inexpensive and has a small size for more versatility!
Body rotates to allow indexing to match abrasive inlet with direction to abrasive feed hose.
Uses inexpensive rubies - P-III (P3) mount #203501-xx - and one is included with the mixing chamber so please specify size needed (default is .010".)  Enables having a variety of orifice sizes for different cut widths (kerfs) at very low cost.
Abrasive nozzle shown for scale and as an example; it is not included at this low price!