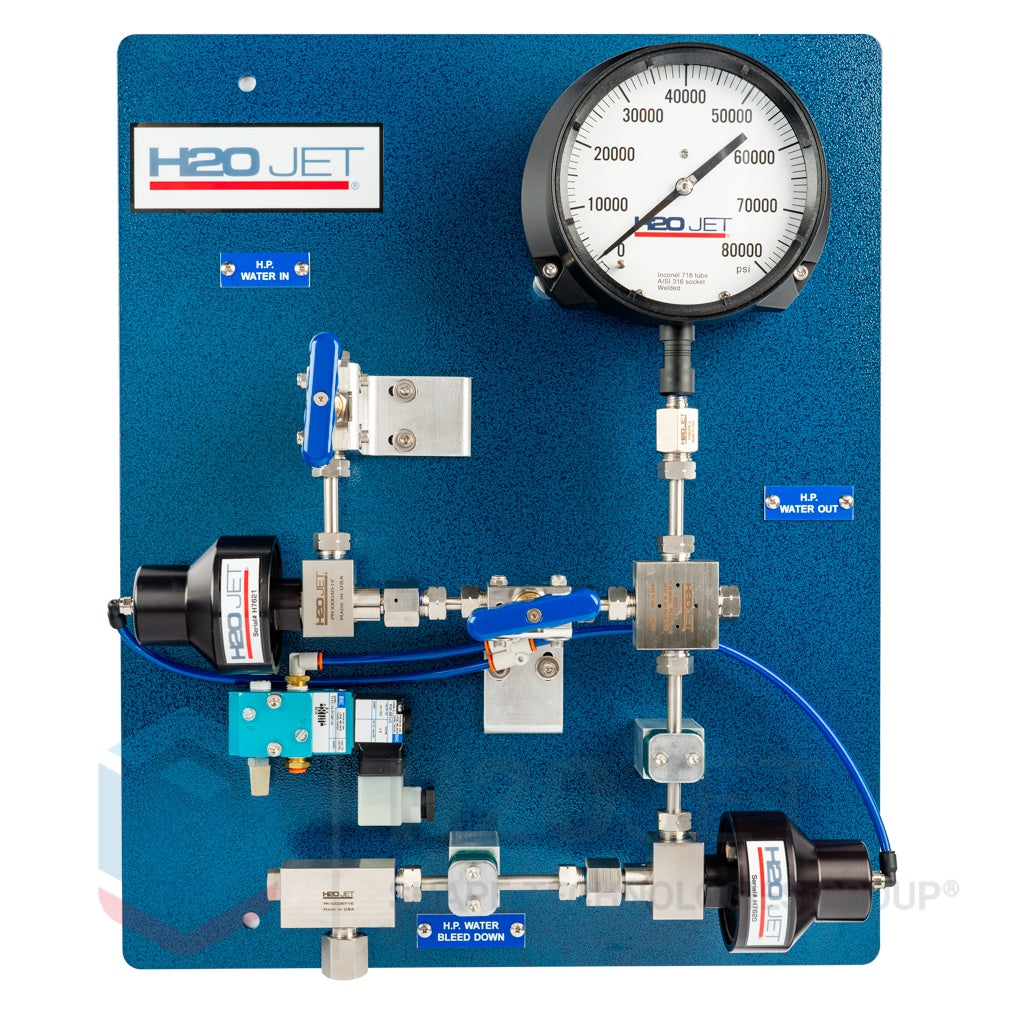 Block & Bleed Valve Assembly
Block and Bleed Assemblies are safety devices for operations with multiple pumps and help isolate pumps or cutting stations from pressure created by other pumps supplying a pressurized trunk line. Typically used in operations with multiple cutting stations and multiple pumps.
301014-1-2 Includes an air solenoid valve and high pressure gauge (it just needs power to activate the included air solenoid turning air on/off and needs pressurized air supply.) Also available:  301014-1 requires the on/off air supply and relies on control of the air flow by an external source; it does not include the air solenoid valve or a gauge to visually confirm there is no water pressure.
Both On/Off Valves use On/Off Valve Repair Kits #302001-1