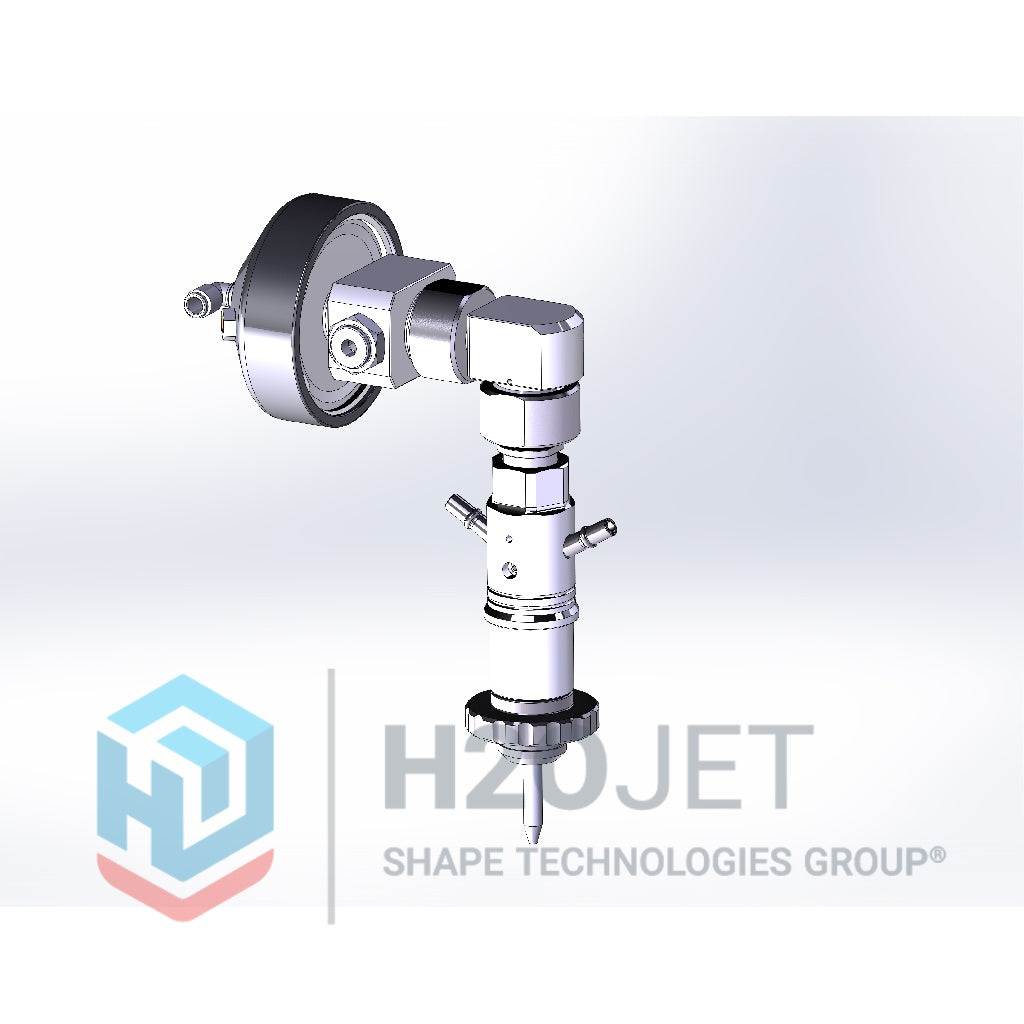 Advantage EP IDE® 94K Cutting Head .0xx" 90deg Dynamic XD
Complete cutting assembly. Standard unit has a 0.015" orifice and 0.040" mixing tube. (Mixing tube should be about 3x the orifice size rounding to: 0.030", 0.035", or 0.040".) Compatible with tilting heads on Flow waterjet machines - Same tool center point (TCP) as the original head so just mount it, hook up air and water, and it's ready to go.
This is a significant upgrade from the original. The cutting head mixing chamber is the IDE (H2O Jet's Integrated Diamond Eductor) which provides longer life, more accuracy, and uses fewer parts. Bottom line: simpler maintenance, longer, more accurate cutting, while saving up to 20% on garnet per inch. Can be used with the Flow splash guard or the H2O Jet water deflector.
Kit includes: Premium mixing tube and diamond (of course- the diamond is built into the head!) Use the in-line water filter (the Short Stop Filter #391026-3 for the assembly or #400096-1 for just the filter element) to protect the diamond and the stem of the on/off valve from debris in the water.
Maintenance/Replacement Parts:
IDE (Mixing Chamber) - #391130-1-xx (add "SSF" to the end to include new Short Stop Filter element)
4-inch Premium Mixing Tube/Abrasive Nozzles for 87,000psi and above, 0.040in ID #1000013-40-4 (or 0.030in ID #1000013-30-4)
On/off Valve Repair Kit: Standard Kit: #392001-1 or Extended Life Kit (provides about 2x life; for frequent on-off cycling #392001-1-2.
Please specify orifice and mixing tube sizes when ordering, if different size needed.