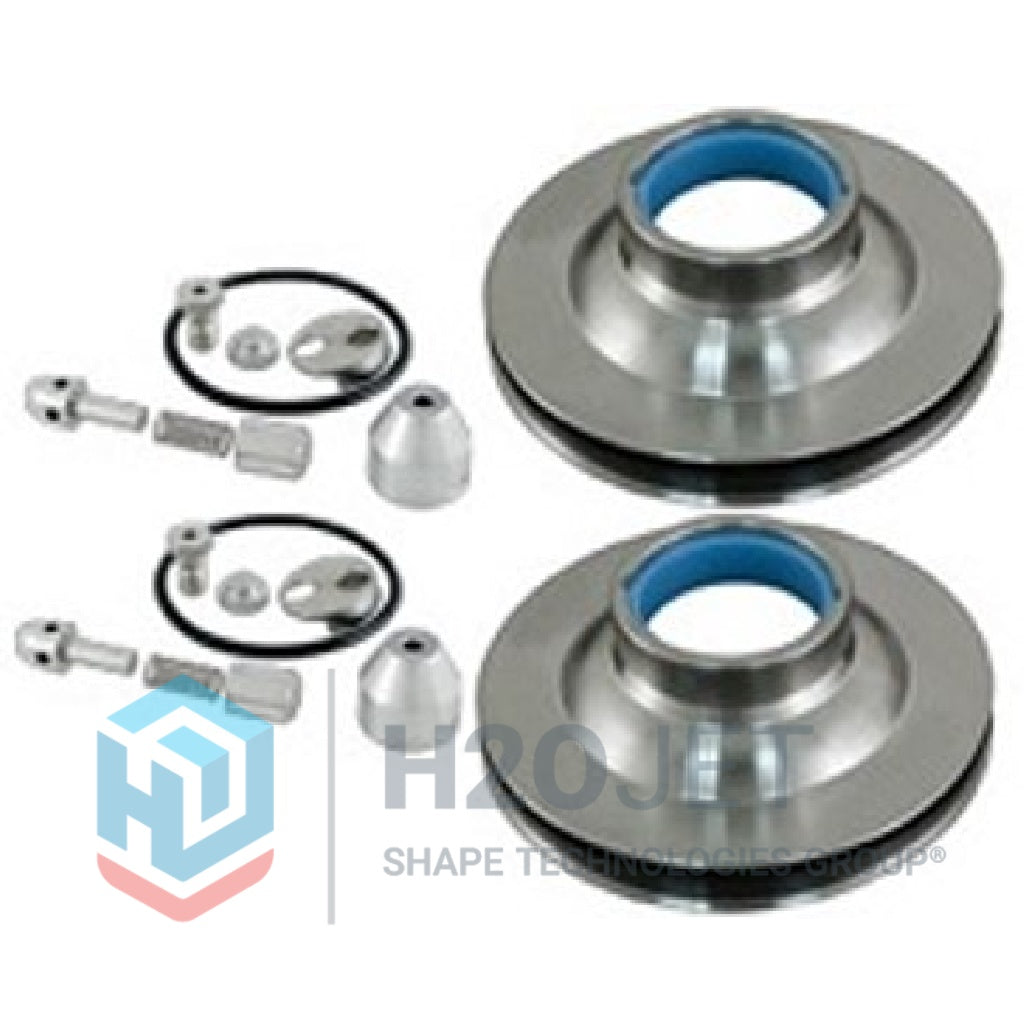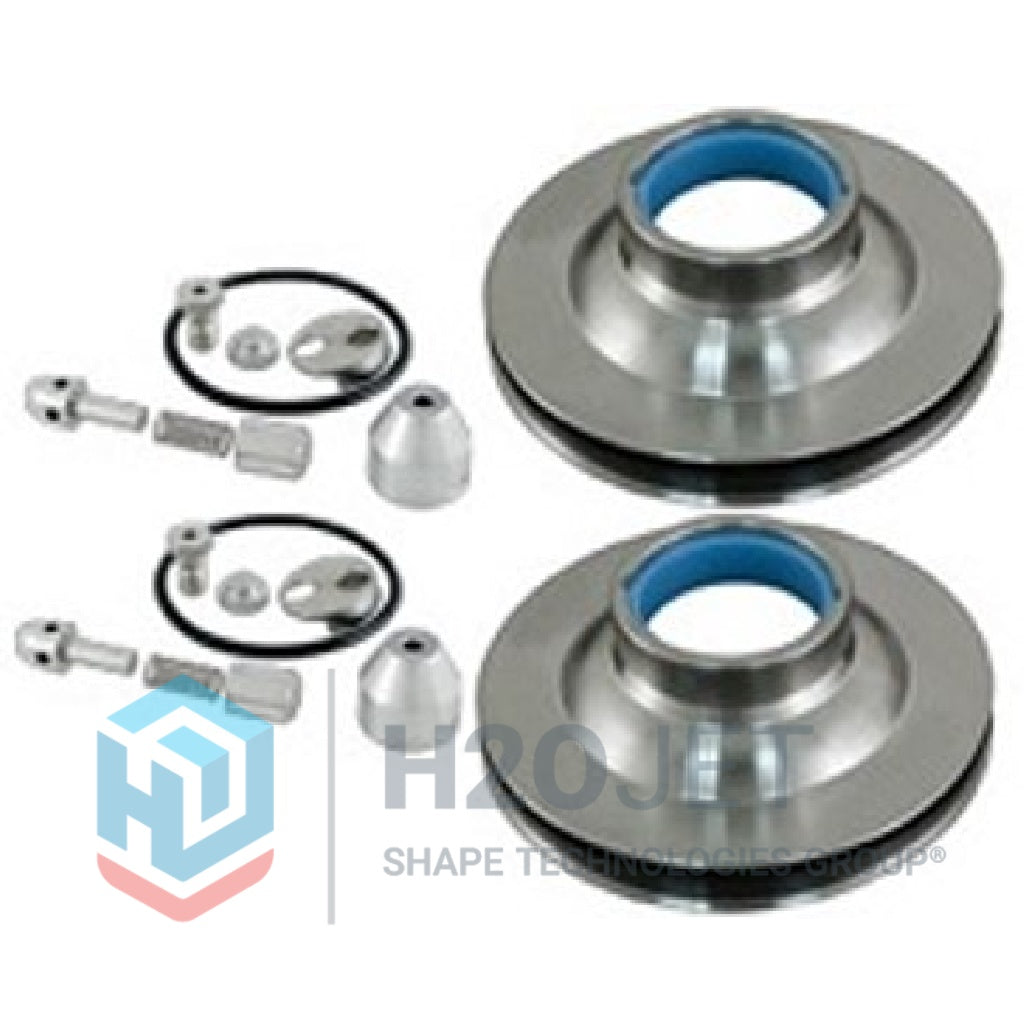 Pump Parts: Intensifier Maintenance Kits (High & Low Pressure)
Pump Parts: Intensifiers - Hydraulic & Shift Components
Pump Parts: Intensifiers - Water Components and Plungers
87k/94k Intensifier Minor Rebuild Kit
This kit includes all the parts for a Minor Rebuild of the 87/94k intensifier - including the spring retainer.  A Minor Rebuild is the repair of the high pressure sections (both sides). Kit includes:
2 HP Seal Cartridges #391094-1
2 Check Valve Repair Kits - 1 for each side - #392003-2; includes spring retainers
Silver anti-seize #400001-3
Lapping paper (5 sheets 320 and 5 sheets 600 grit) #400026-320-5 and #400026-600-5
O-Ring lubricant #400034-2
Check valve outlet poppets are H2O Jet upgrades from Flow's older design; the H2O Jet parts are drop-in place replacements and are designed for improved water flow.
Please follow the step by step rebuild instructions or video!